QARION®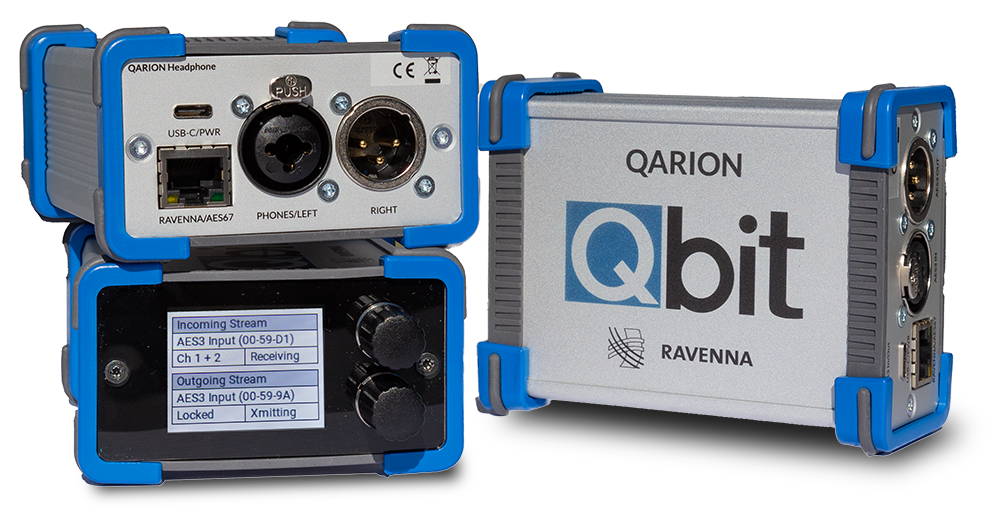 RAVENNA / AES67 Interface QARION® 

Connecting digital and analog audio devices to RAVENNA networks.
Due to component unavailability, all current QARION types have been discontinued. Stay tuned for the upcoming QARION Pro, which will be the next big thing in the QARION range!
The QARION® RAVENNA Interface Series interfaces AES3 and analog audio with RAVENNA/AES67 networks. Easy to use, cost effective and compact, QARION® offers straightforward ingress, egress and monitoring of RAVENNA/AES67 streams in audio networks and plug-and-play integration of legacy audio equipment to RAVENNA/AES67 networks.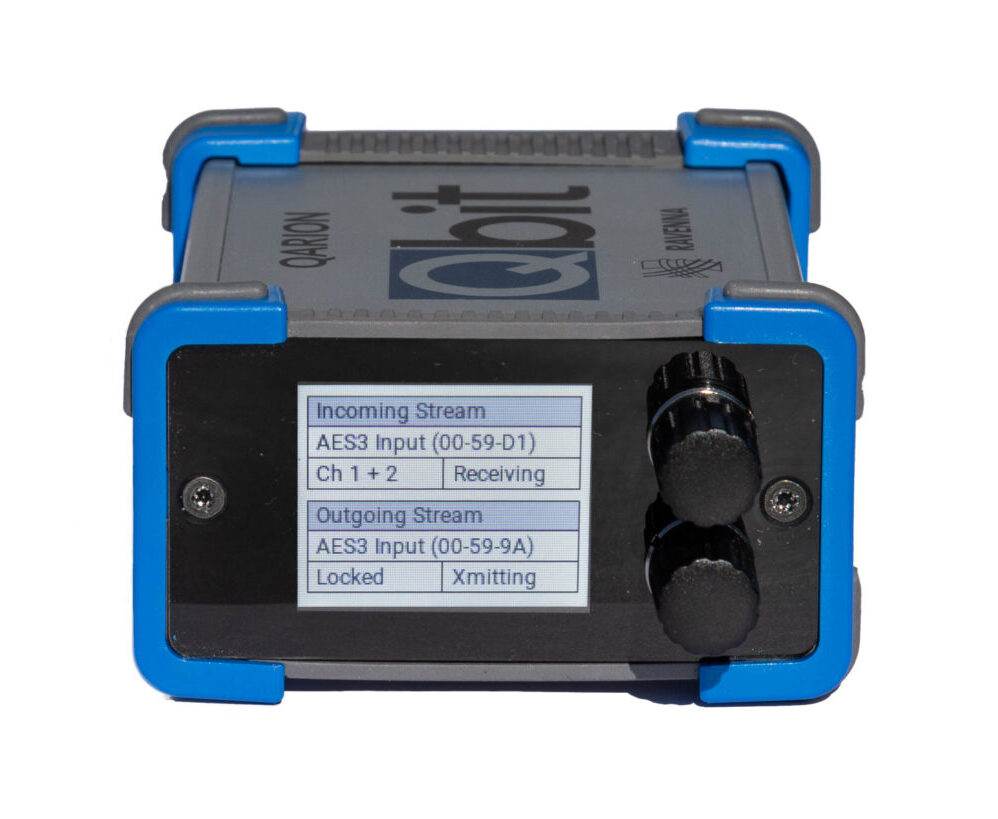 QARION® is available in four flavours: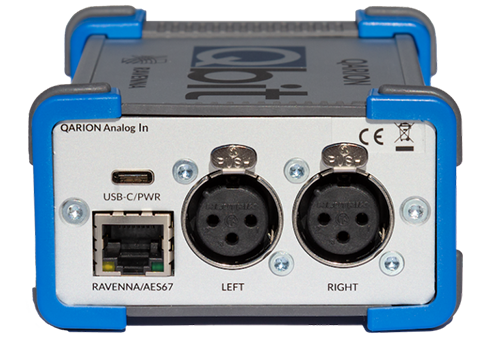 Analog In
Function
Ingesting any analog audio source to RAVENNA
AES67
Applications
Mixers
Audio Consoles
Music Instruments
Microphones
Smart Phone
Inputs
2x Analog
(XLR-F) Left/Right


Outputs
1x RAVENNA
AES67 (RJ45)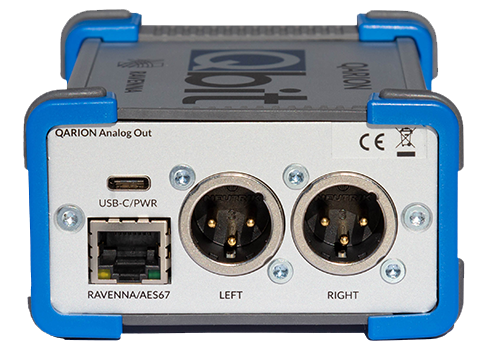 Analog Out
Function
Extracting RAVENNA
AES67 audio channels to analog devices
Applications
Speakers
Amplifiers
Recorders



Inputs
1x RAVENNA
AES67 (RJ45)


Outputs
2x Analog
(XLR-M) Left/Right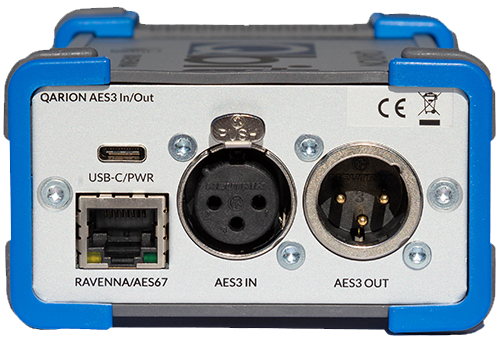 AES3 In/Out
Function
Ingesting and Extracting digital audio to and from RAVENNA AES67
Applications
Codecs
Mixers
Audio Consoles
Music Instruments
Recorders
Inputs
1x Digital Stereo (AES3, XLR-F)
1x RAVENNA AES67 (RJ45)
In-/Output
Outputs
1x Digital Stereo (AES3, XLR-M)
1x RAVENNA AES67 (RJ45)
In-/Output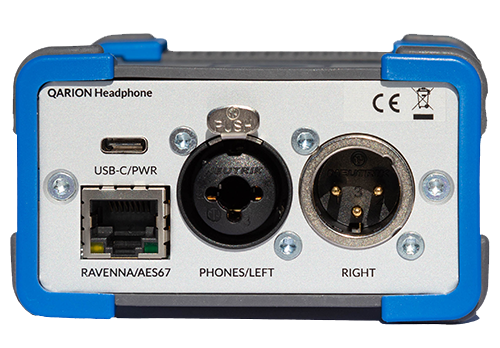 Headphone
Function
Monitoring RAVENNA AES67
audio networks via  headphone
Applications
Headphones
Speakers
Amplifiers
Recorders


Inputs
1x RAVENNA
AES67 Input (RJ45)


Outputs
2x Analog
(XLR-F/M) Left/Right
Headphone (1/4″ / 6,35mm)